Have you ever tried copy a certain text or a word from a site but were unable to do so because the site administrator had disabled the copy paste functionality?

Well this is basically done in order to stop plagiarism. Disabling the copy paste functionality on a site does prevent people or bots from copying information without permission. However it is not so effective nowadays as the Copy protection feature is usually done with the help of JavaScript. So if you turn off JavaScript in any web browser, you will be able to copy information from the site without any restrictions. But even then there are many websites where disabling JavaScript won't work.

There are also many third party extensions available on the Google play store that can help you to disable the copy protection feature on any site. But the one that's the most popular is Allow Copy.
1st Way:
Allow Copy will re-enable select, copy, paste and right click features at any webpage using any kind of copy protection.

Using the extension is very simple and here's how you can use the Allow Copy extension to disable copy protection on any site and copy any information on it using Google Chrome.
How to Copy Text from Copy Protected Sites using Allow Copy Extension in Google Chrome.

Step 1: Head over to the Download link provided at the bottom of the page.
Step 2: Click on Add to chrome to install the extension in Google chrome. Once installed the extension will appear in Chrome's extension bar as shown in the screenshot below.

Step 3: Now whenever you come across a site that has copy protection enabled, you can simply click on the Allow copy extension's icon and the copy pastefeature will be instantly enabled on that site.




The extensions icon should display a green tick whenever the copy paste feature is enabled.

It's as simple as that and now you can go ahead and copy any information that you need.

I have created this guide in order to help people such as students and everyone else who intend to sue this for a legal purpose. I have made all the information on my site free for everyone and I never intend to use copy protection on my blog. So please think twice before using this extension to do something illegal.


Download:

Allow Copy extension for Google Chrome
2nd Way:
How to copy content from protected site using Firefox
Here i am giving the screen shots to control the Copy and Paste in any domain in fire fox web browser. First go to the address bar of the fire fox web browser and type as "

about:config

"and hit enter.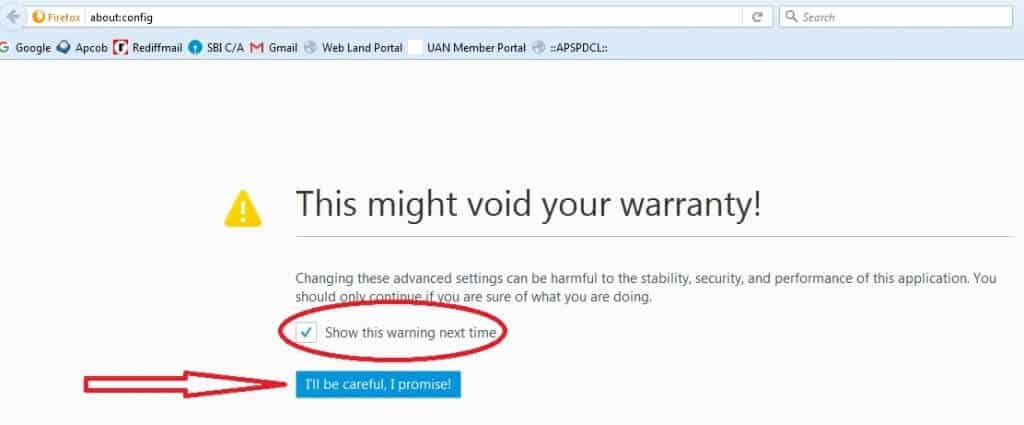 Here click on show this warning next time and press I'll be careful,promise!
In search tab enter as a "

Dom.event.clipboard events.enable

" then shown below like as status ,type and value.In value under "true" double click on that then we easily copy and paste what u want in that domain sites..
Note: If you disable your browser javascript you can copy anything from webpage
3rd Way:
Goto Setting >> UnderHood Tab >> Content Settings
or enter chrome://settings/content
Then Select Do not allow any site to run JavaScript
4th Way:
5th Way:
view-source:http://www.techenlite.blogspot.com
It's best practice to always acknowledge the source once you copy any information from a website, that way you won't be stealing.